shipping for printed orders
Unless otherwise requested by the customer our orders are shipped via fedex ground or fedex express; it normally takes 3-4 business days for the order to be delivered nationally depending on the specific location.
We ship to US and Canada only. We ship from Michigan so the cost of shipping will be calculated accordingly to the map below. Shipping to Canada starts at 60$ and averages $120. Please note that international packages can be held in custom up to 6 weeks.
We always go great length to  find the best rates and best shipping methods, but please note that delays due to shipping and carriers are not the company's responsibility.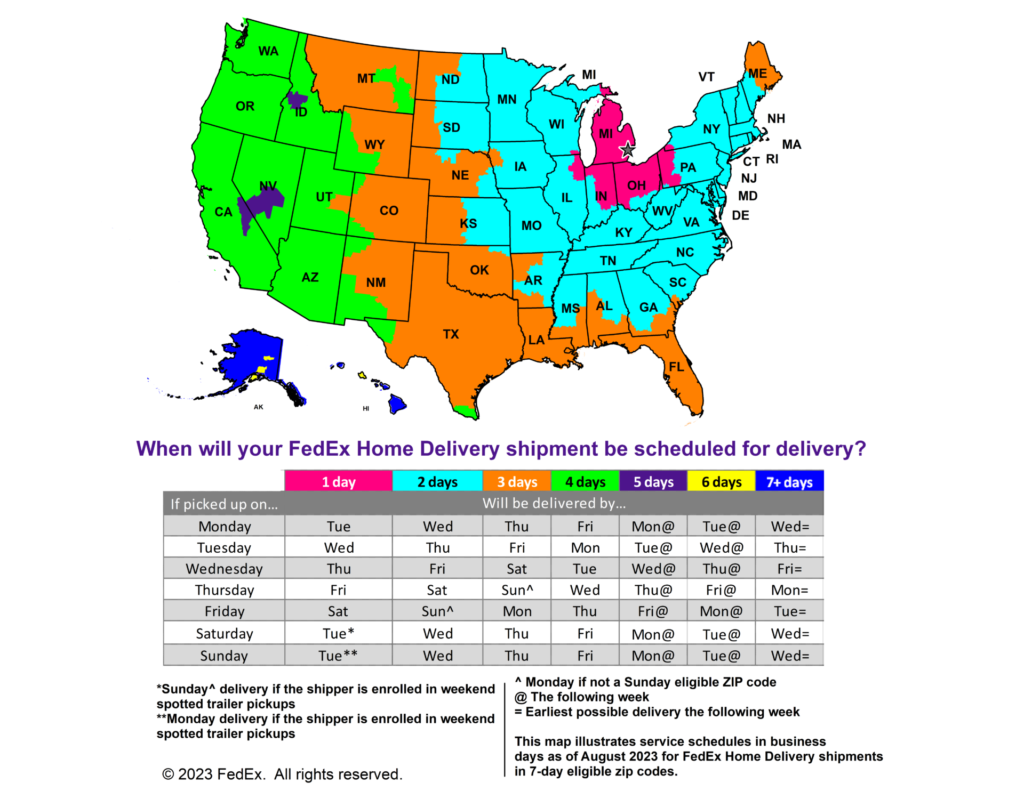 shipping for samples
You may choose to hold your sample for a local pickup if you are located within 50 miles from our studio in fraser michigan. our shipping options for samples are:
free shipping – first class mail (8-10 business days)
priority mail (2-3 business days)
express priority (1-2 business days)
shipping to canada for samples is available and calculated at checkout.
returns and refunds
Deposits on printed cards order are not refundable.
After the order has been placed and printing has begun, the order is considered finalized. designed with amore llc is not responsible for any mistakes or misspelling on the final cards, which are solely printed after the client approves and signs the printing sign off. if there is an issue with your order and you would like to discuss a return or a reprint, please contact us within 7 business days of receipt. the return shipping will be at customer's expense and any reprint charge will apply. cancelation after the order has gone to printing is not possible and will not incur any refunds.
If you receive your cards and you are not happy about them, talk to us and let us know; we always try our best to ensure that our clients are 100% happy.