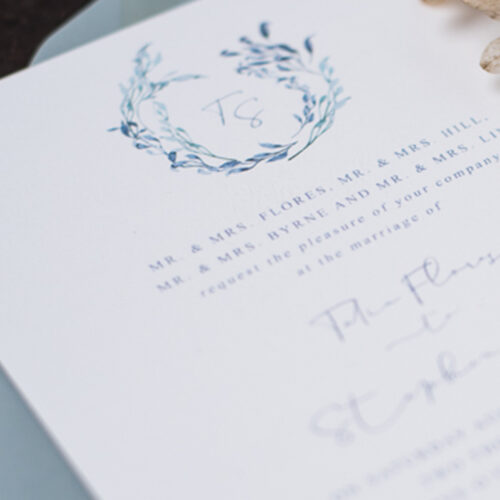 DIGITAL PRINTING
---
The most affordable of printing processes, digital printing is created by imprinting toner on cardstock paper.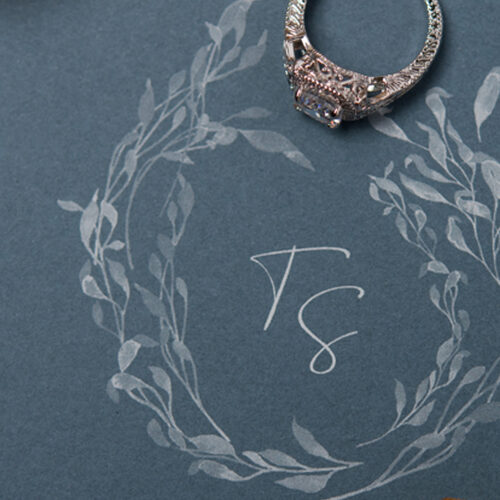 WHITE INK PRINTING
---
White Ink Printing uses white toner instead of your run-of-the-mill white ink.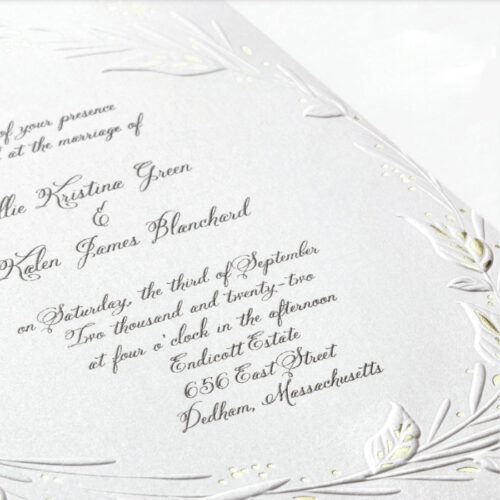 THERMOGRAPHY PRINTING
---
Classic and affordable. When a piece of stationery is printed, resin is sprinkled on the wet ink and exposed to heat. The resin and ink fuse together, raising the lettering in an effect that's similar to engraving for a fraction of the cost. We offer 1- and 2-color thermography.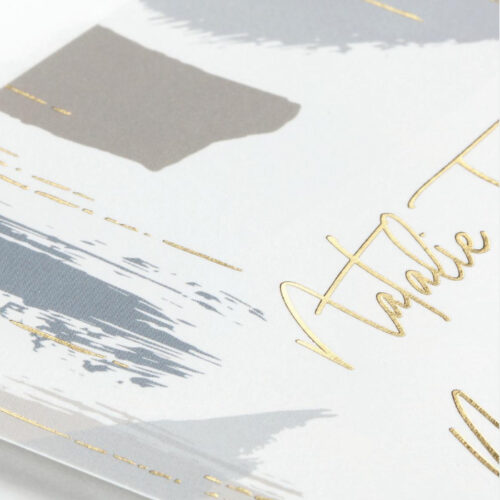 FOIL PRESS
---
The gem of all printing processes, foil stamping adds star quality to ordinary products! The process includes a heated die stamped onto foil, which adheres to the surface of the paper and leaves the design of the die behind.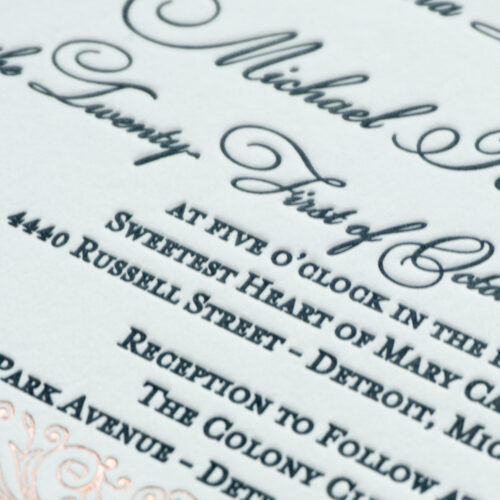 LETTERPRESS
---
Letterpress printing is really, really old – but in a good way! Letterpress pieces begin as digital designs, which are sent to film as a negative and then exposed to a plate. The plate is then pressed to individual sheets of paper. A heavily impressed image on thick paper leaves the design and wording crisp and sharp. We offer 1- and 2-color letterpress.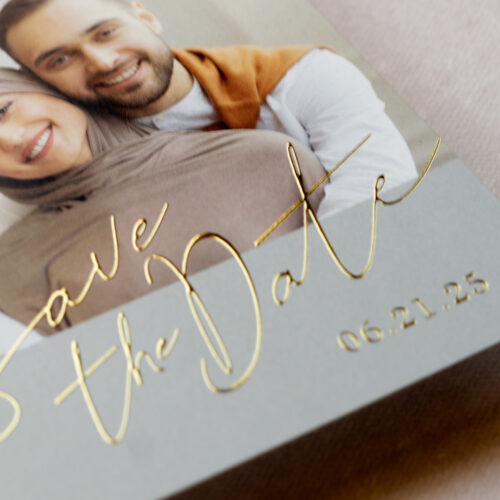 ENHANCED RAISED FOIL
---
Enhanced Raised Foil is a specialty print process referred to as Scodix in the print industry. Scodix is a secondary print process, which adds raised foil to the printing. Unlike its more traditional counterpart, Foil Stamping, Enhanced Raised Foil can be featured on one or both sides of the printed piece!