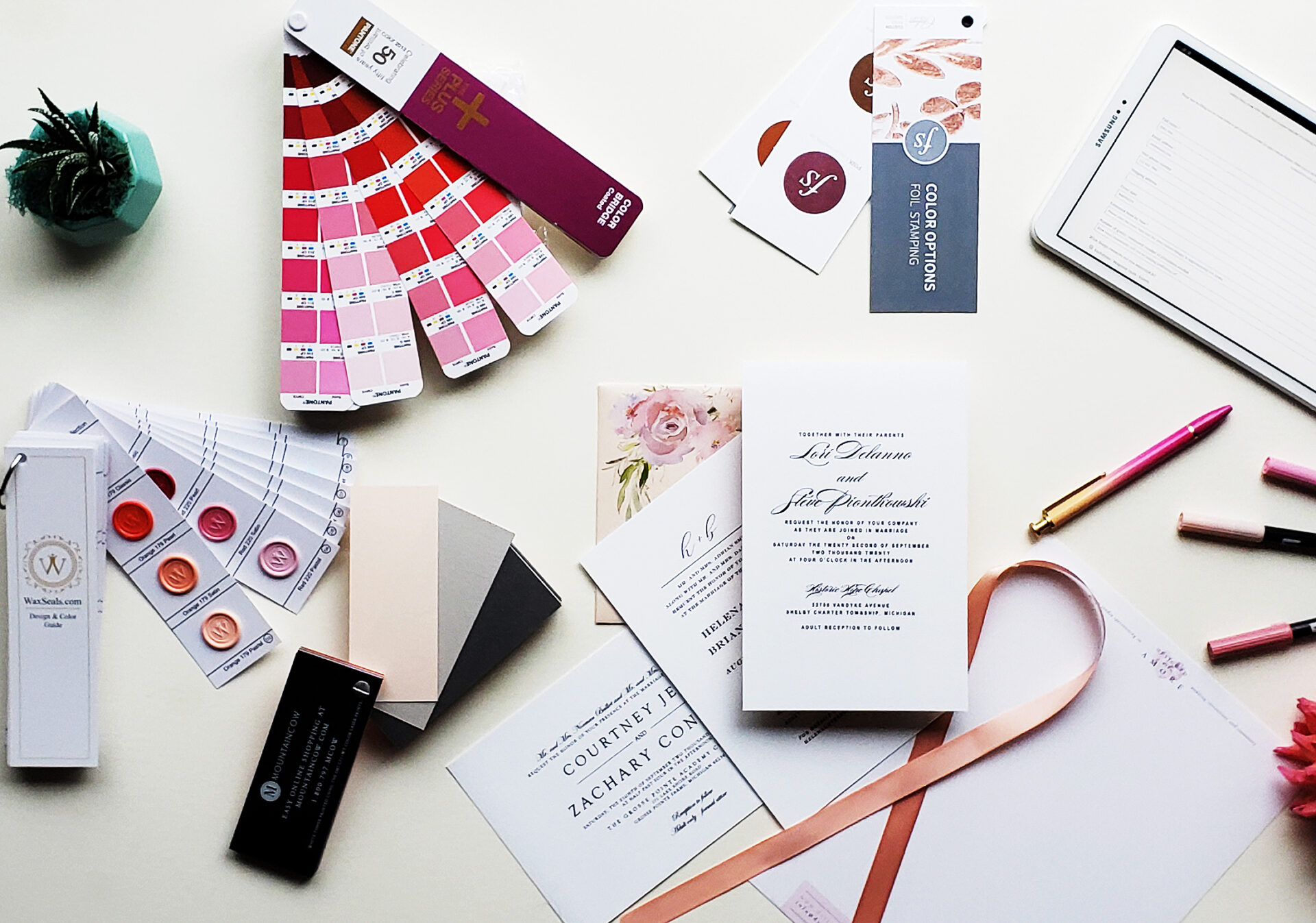 01
Find your style
Browse our collection of semi-custom designs and find what most suits your style. You can purchase generic samples of any design/card in our collection.
02
Make it yours
Once you found your style, fill out the form to get the process started. This will give us important info about your cards, and the design you chose.
03
Proof it
Once we receive the deposit on your bulk order, we will start working on digital proofs for you.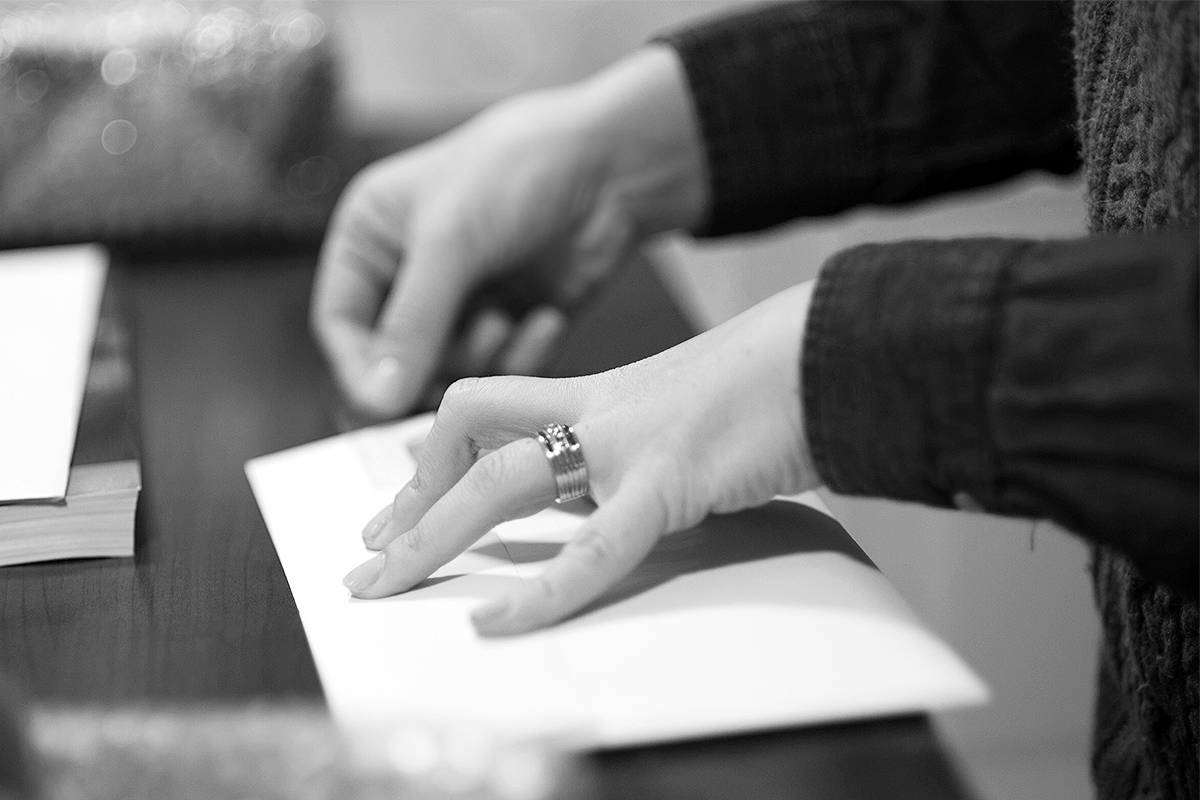 Our bulk orders include
Unlimited digital proofs
We want you to be completely thrilled with your cards, and for this reason we do not give a limit to the amount of digital proofing that you can request. Unlimited tweaks in colors, fonts, and wording can be requested
One full hard copy before production
Once you are happy with the way the digital proofs look, you can request one hard copy to be sent to you before bulk production (min order of 50 cards is required). This will give you the opportunity to make sure that you absolutely love the way your cards look
Complimentary guest addressing for orders over $500
Don't settle for hand writing or avery labels, your envelopes deserve digital calligraphy matching the font and style of your invitations.
What is customizable
Changes included on your semi-custom order include but are not limited to:
font style and color – verbiage changes and adjustments
artwork color when permitted – paper color and texture *
change a flat card to a pocket, or vice versa *
adding inserts or other matching items *
Matching items can be created for any design
Save the date cards
Programs, menus, placecards, escort cards etc.
Ceremony and reception signage
After the day items (thank you cards etc.)
Anything else you may think of!



---
Love what you see?
Let's rock and roll!
Get started by filling out our form and request a custom quote.
Get started
---
Some pricing packages
While browsing our designs, you will be able to check prices for them as well. All our prices are per invite/suite/card and are valid for a min quantity of 50 cards. Here are some prices example based on some of our best selling designs, with an invite/rsvp/insert package for 100 pieces (please note that these are just examples, prices will vary depending on every design)
Example Flat card package (Fort Walton design)- $525
Flat card (A7 front/back digital printing on basic stock + A7 envelope)
layered bellyband
response card and envelope
small insert card
Example Lasercut package (Pansy design)- $816
Laser cut card (square front digital printing on premium stock + 1 layer + laser cut gate card + square envelope)
bellyband + layered tag
response card and envelope
small insert card
Example Layered card package (Petunia design)- $630
Layered card (A7 front digital printing on basic stock + 2 layers + A7 envelope)
bellyband + layered tag
response card and envelope
small insert card