SIGNATURE LASER CUT WRAPS AND GATES
Our signature laser cut collections include square and rectangular designs, ranging from folded, gates, and petalfolds. Pocket folds are also available in the below designs.
SIGNATURE LASER CUT DESIGN OPTIONS
SIGNATURE LASER CUT COLOR OPTIONS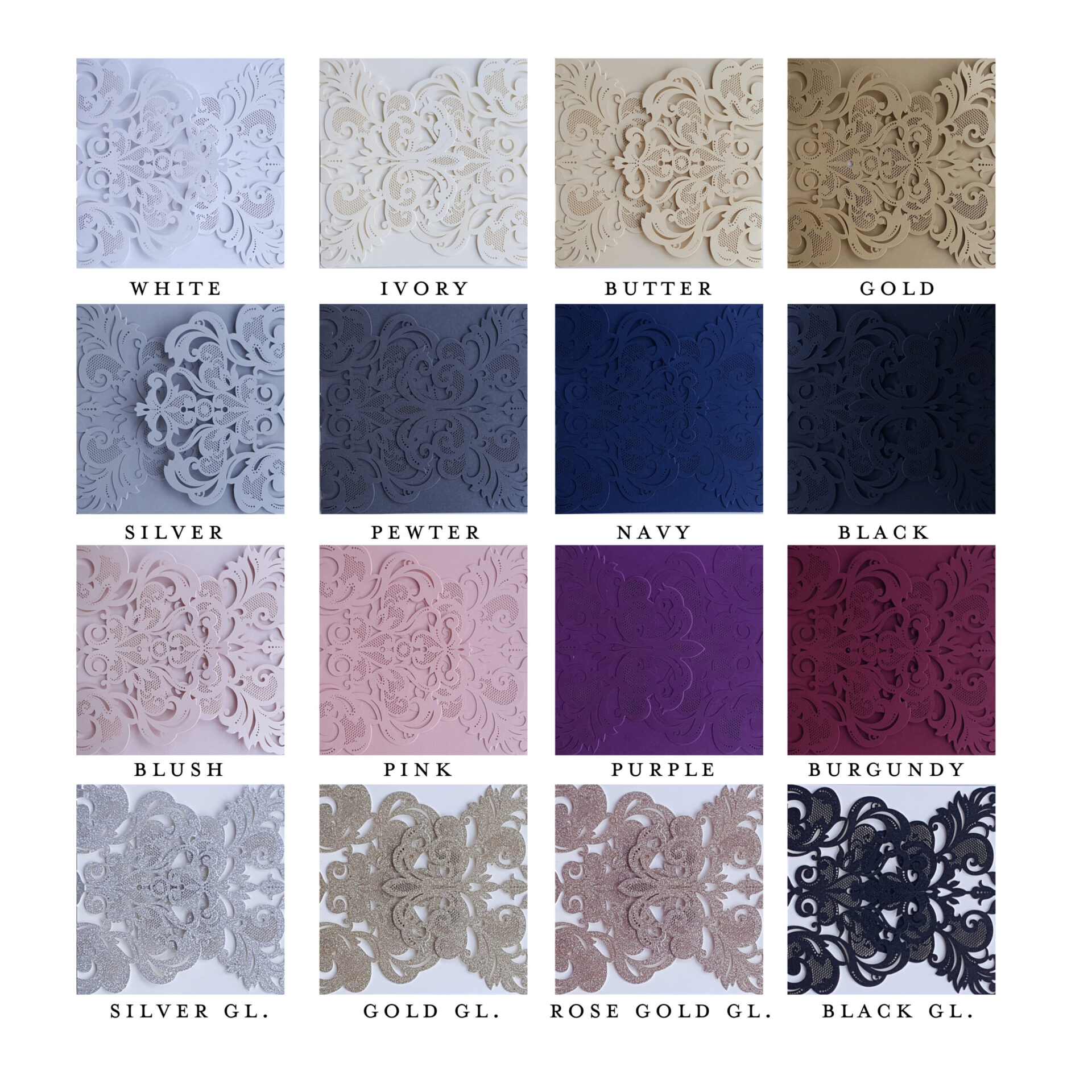 Our premium laser cut collections includes a large variety of A9 gate designs.
PREMIUM LASER CUT DESIGN OPTIONS
PREMIUM LASER CUT COLOR OPTIONS