Any of the following Wedding accessories can be created matching your custom design and graphic. These are merely a few examples to inspire you and to help you find the perfect layout you need, however they can be created matching your invitations and stationery.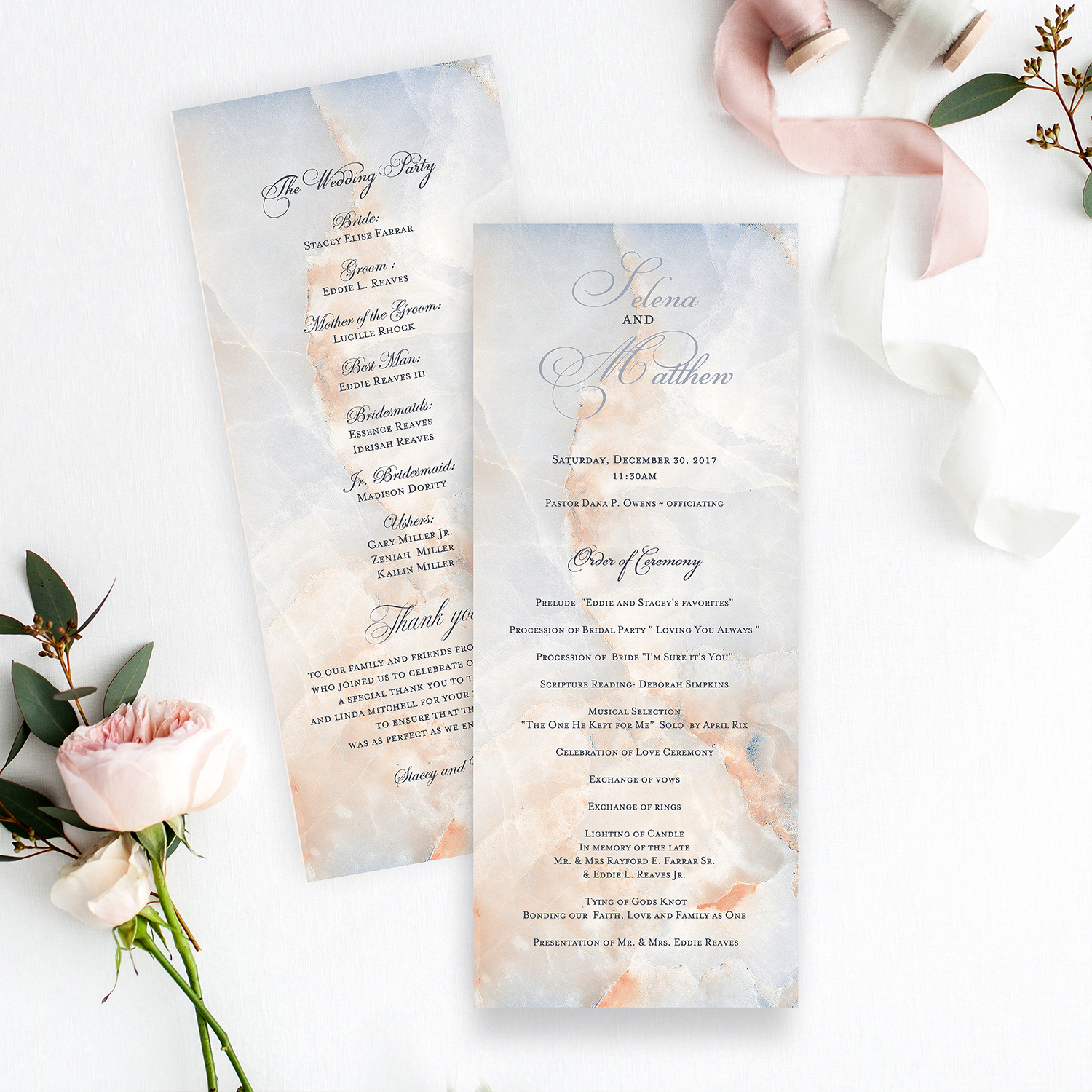 Flat Programs
The easiest way to display your order of ceremony, wedding party and add a thank you notes for your guests.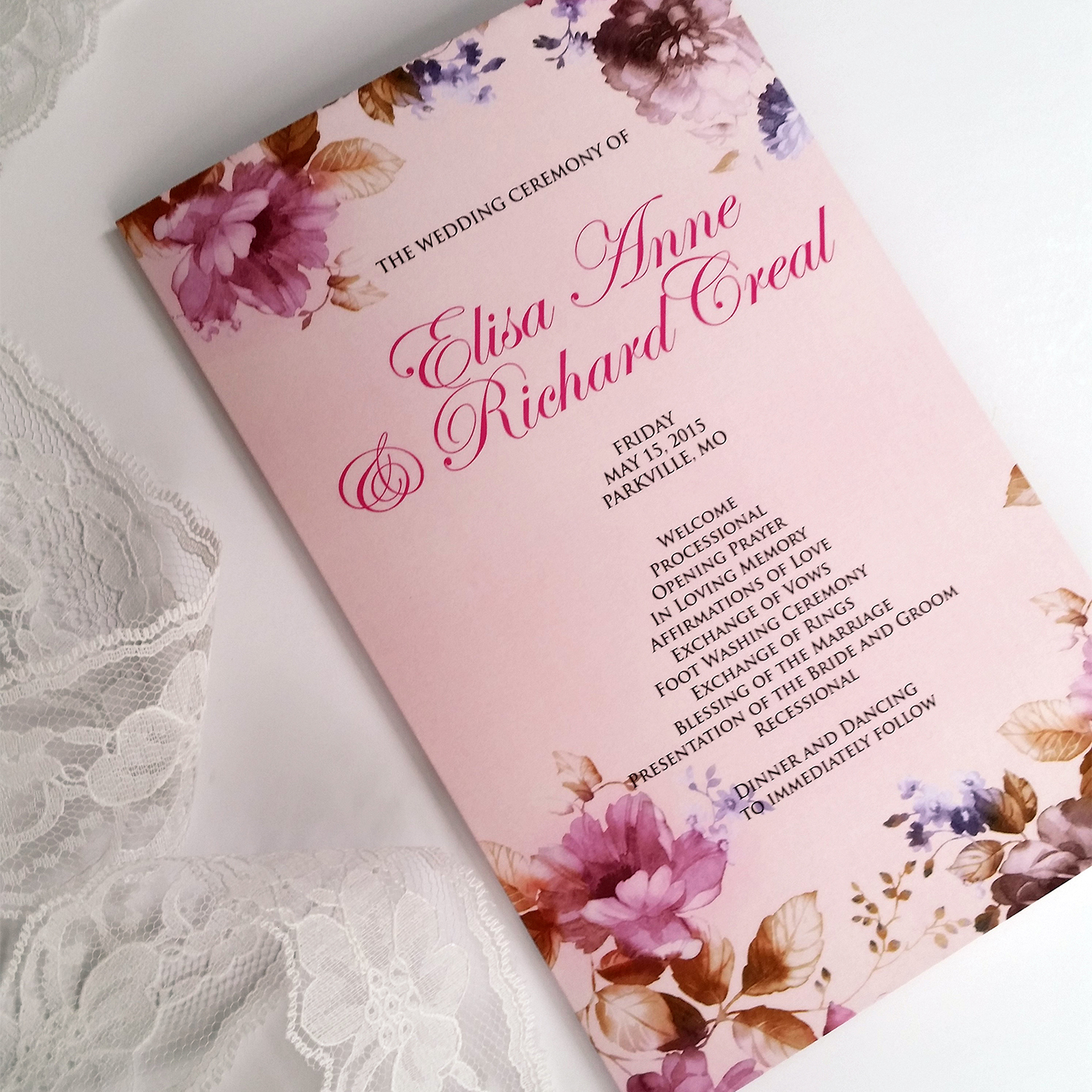 Booklet Programs
Booklet programs are folded and allow plenty of space for longer ceremonies or religious functions.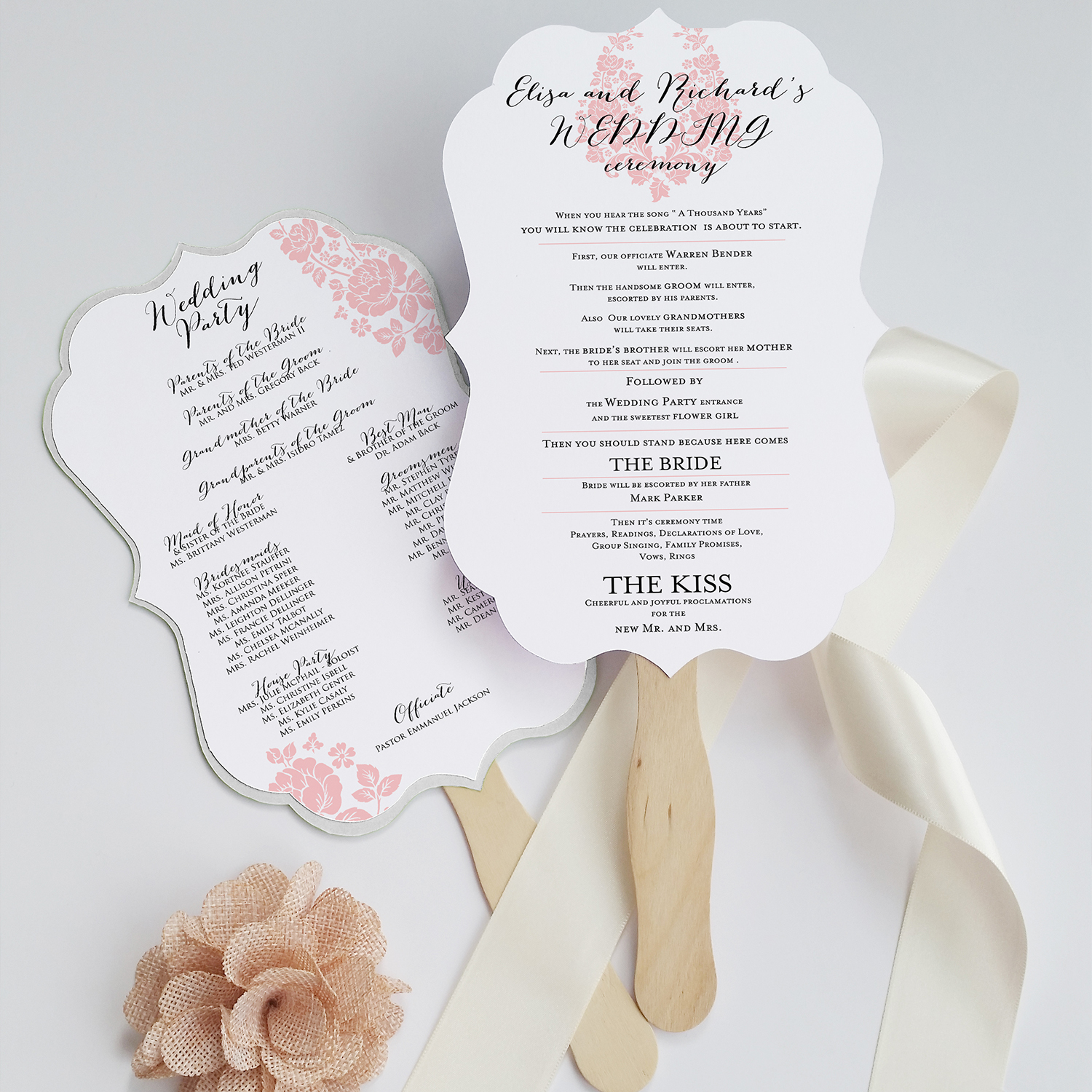 Program fans
A quirky and fun way to display your wedding day ceremony and wedding party. Perfect for a summer wedding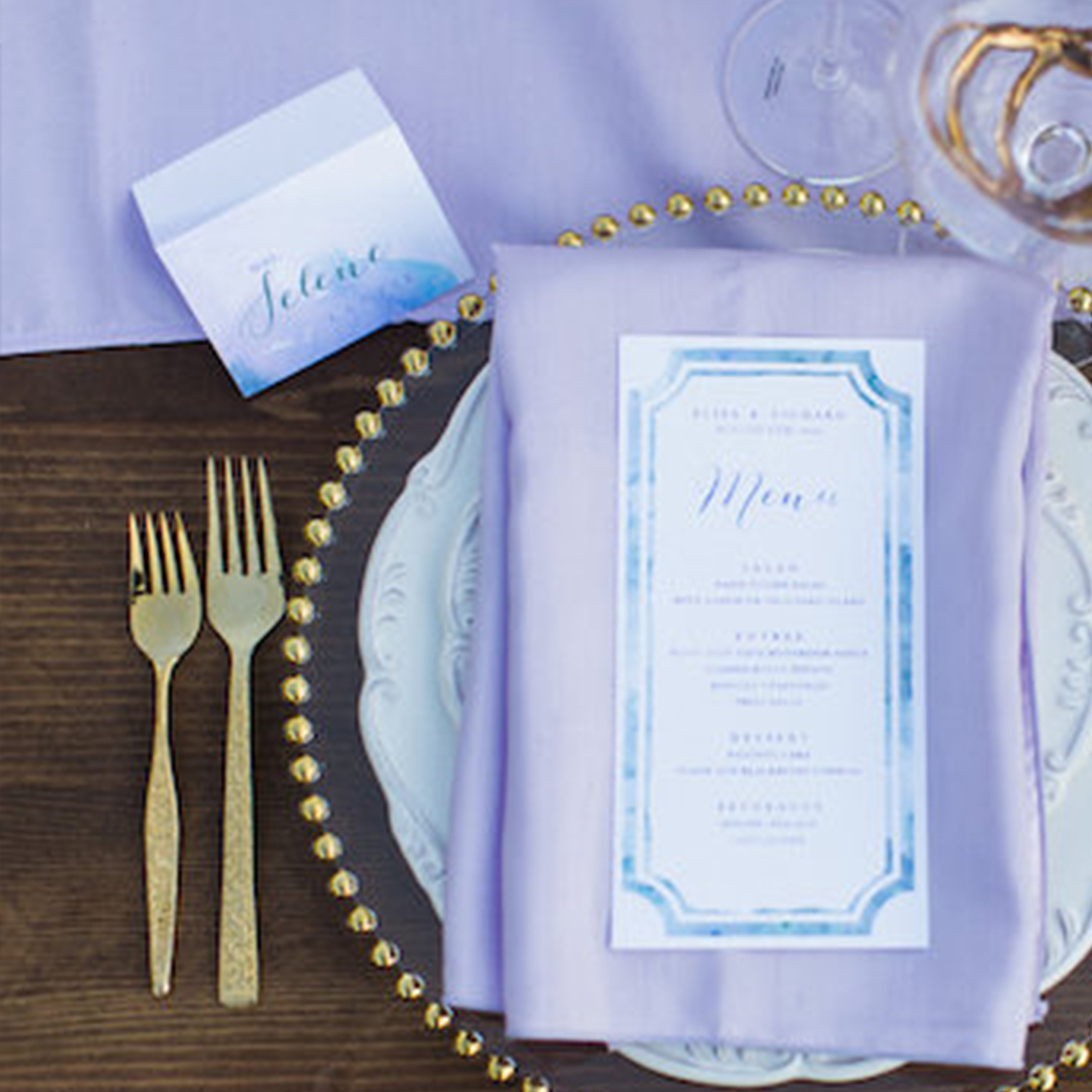 Place cards and escort cards
Customized with names, table numbers and with meal of choice, perfect addition to your table setting